Justin Trudeau 2015
Here's some work I did in the Liberal Party of Canada's National Campaign HQ as a front-end web developer. The Liberal digital team was robust and full of talent, and we put out a lot of product I am extremely proud of. This was truly one of the greatest initiatives I have ever been a part of and I am grateful to the Liberal Party of Canada for giving me the opportunity to help elect Canada's 23rd Prime Minister.
Check a live version of two of the pages I worked on here and here .
This is a landing page for an ad campaign we ran to get supporters to commit to vote: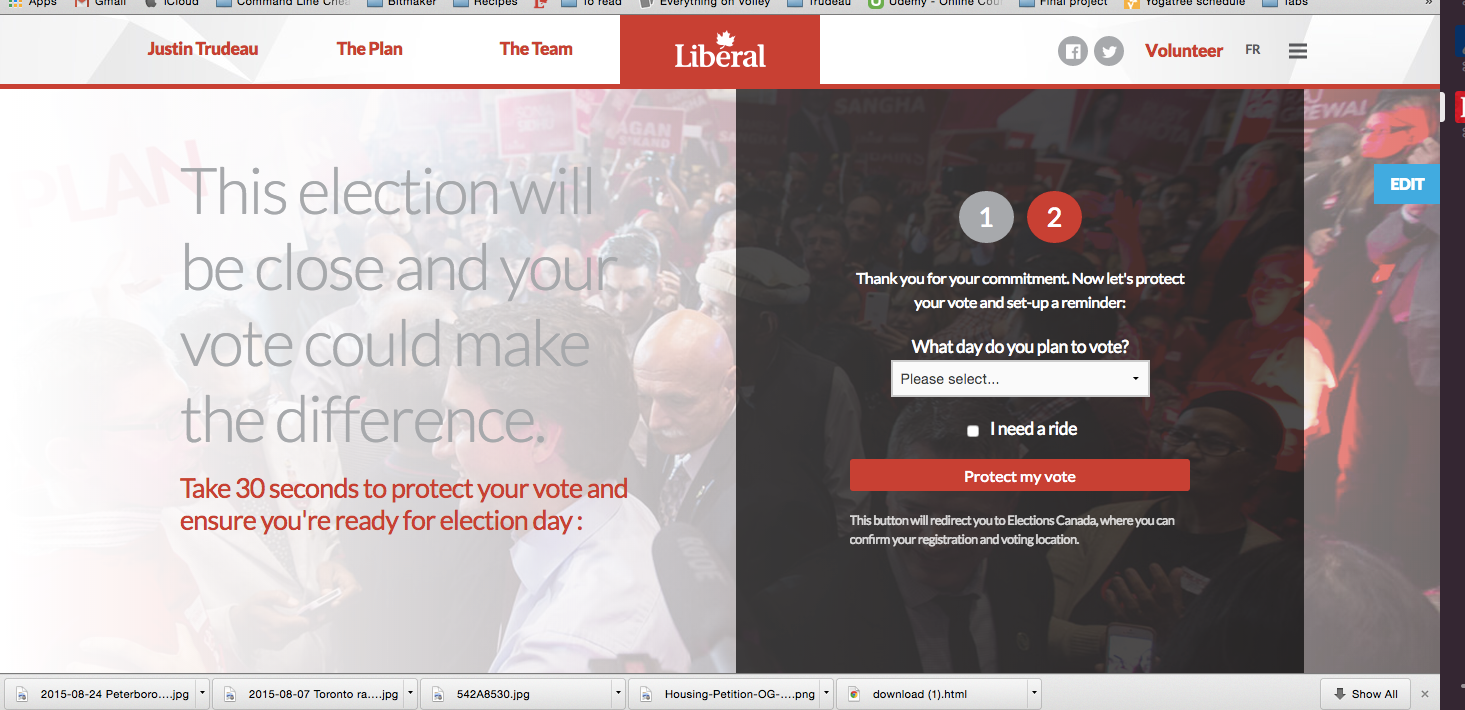 A form I suggested adding to the bottom of our policy pages to encourage conversions of undecided votes who were coming to liberal.ca:
Here's a page I built showcasing the 'Openness and Transparency' plan. I tried to tell a story with these page types to help visitors understand the policy in a more personal way to convince them Mr. Trudeau and the Liberal Party were the right team to form Canada's next government. A live version of it can be found here .

Finally, here's a responsive webpage for signing up volunteers with a video background: