Canadians for Clean Prosperity
A site redesign did on NationBuilder for Canadians for Clean Prosperity, and environmental economic organization creating public support for a revenue-neutral carbon tax.
Canadians for Clean Prosperity recently went through a rebranding period in which they pivoted their visual brand to better reflect its goals and target audience.
The website is now live here.
A few elements of the website I am particulary excited about are as follows:
The home page with the sleek signup form
I have wanted to build a form like this for a long time - I love how simple it is: like filling out a piece of paper. The field bottom borders light up when you click them, so you know they are selected. I combined this form style with the two-panel design I've been into lately and produced a page element I'm super excited to explore in future projects. Gone are the days of strictly vertical layouts…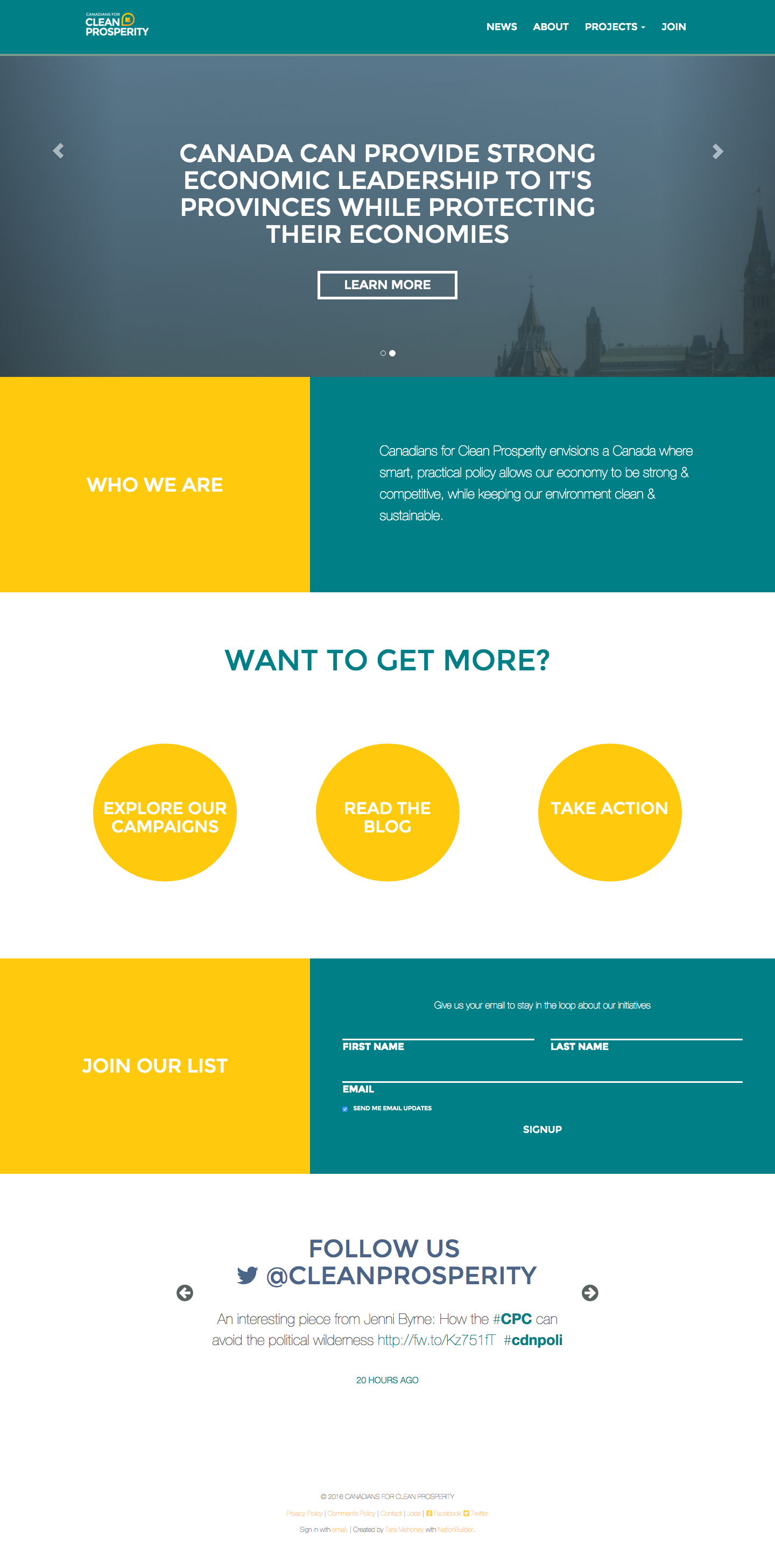 The splash/sign up page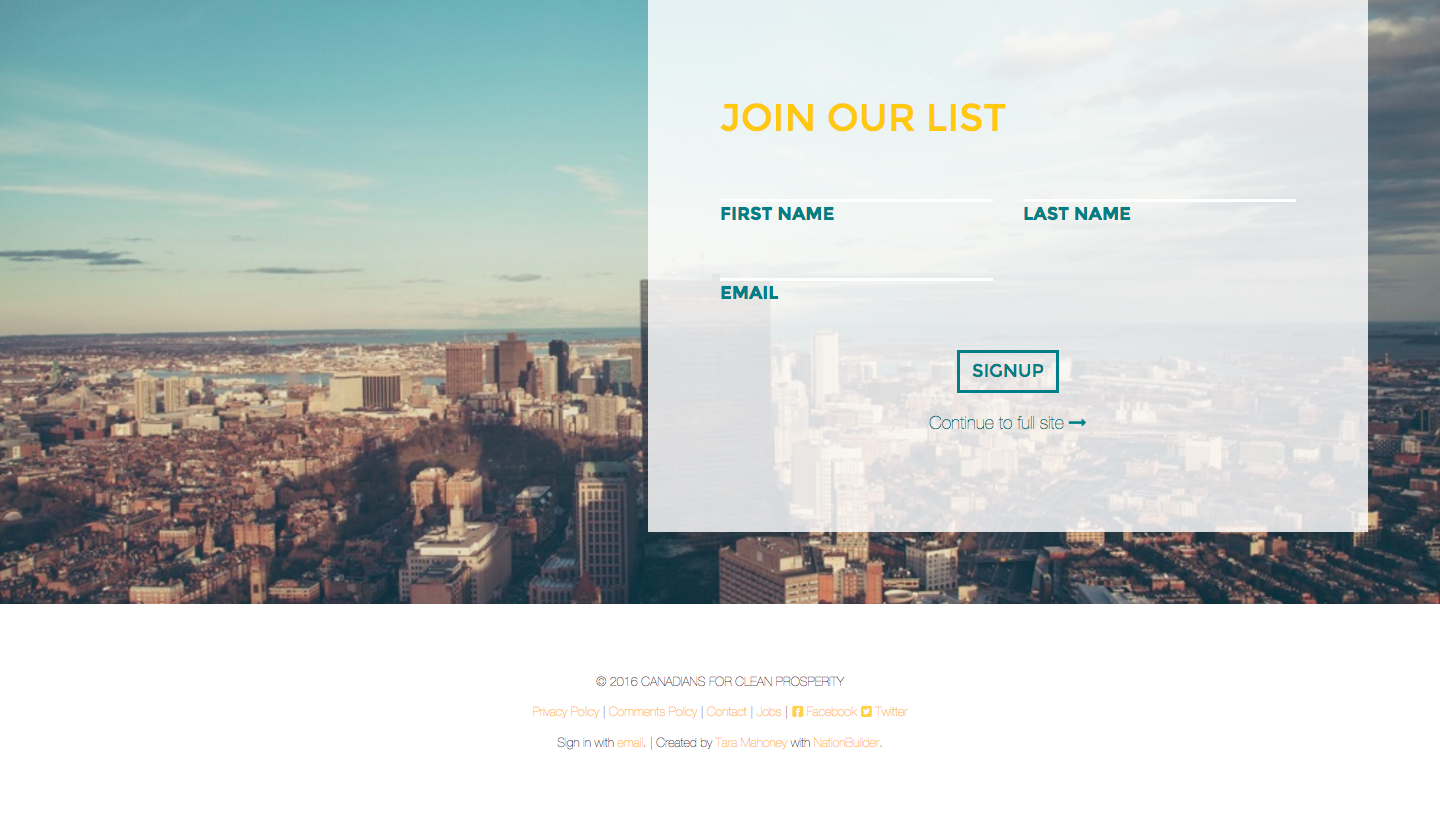 The blog index page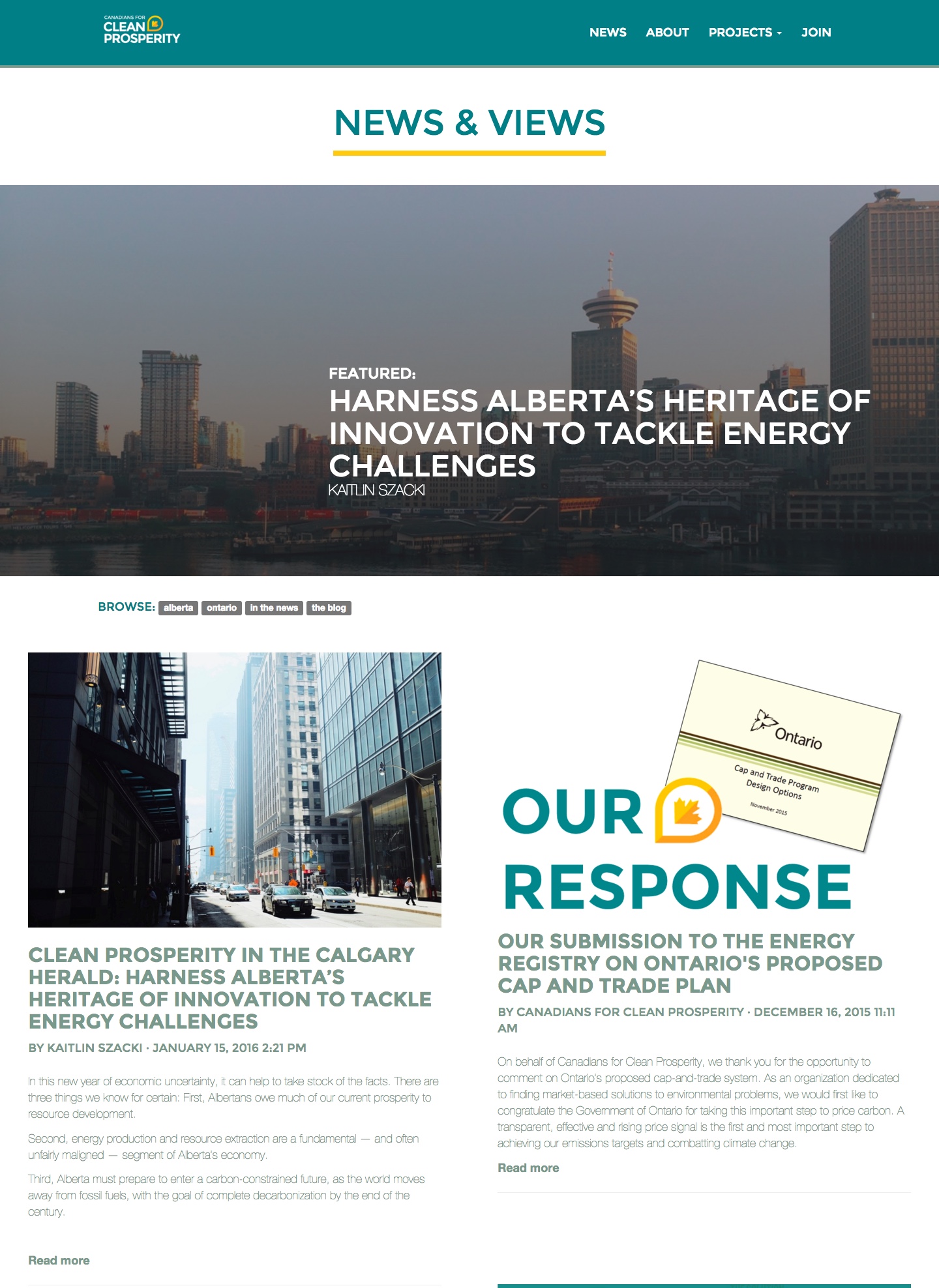 The blog post page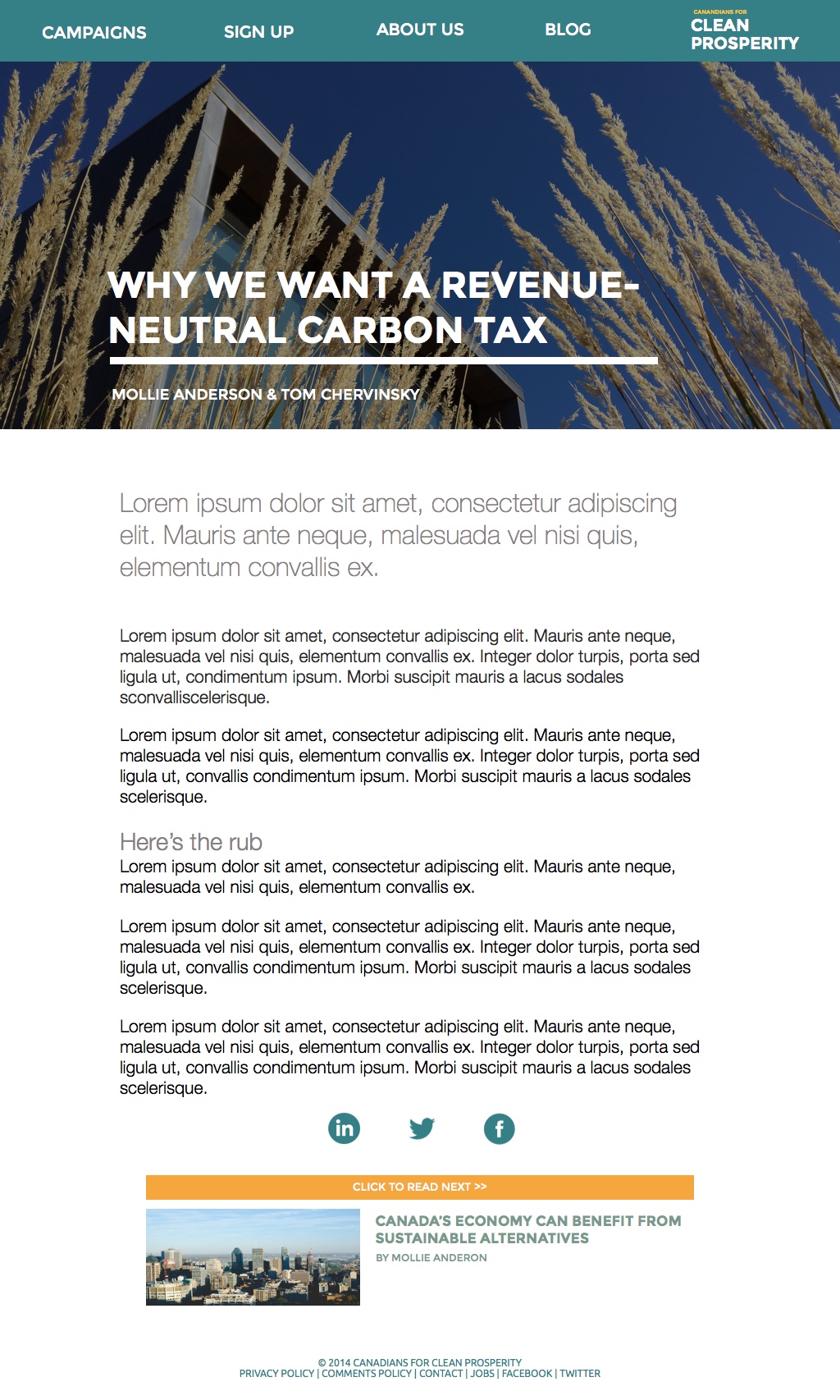 To date, this is my best work and the work of which I am most proud. I attribute this to three factors:
Working with a great communications person
Most of the success of this project can be attributed to the fact that Mollie Anderson, Communications Manager for Clean Prosperity, really knew what she was doing. Mollie knew exactly what she wanted in a website; she gave clear directions and feedback, was flexible and eager to collaborate, and provided a killer rebranding document with specific design fundamentals which were largely the reason this site looks so great.
Knowing the brand really well
I actually worked at this organization for 8 months last year, and in that time got to know what they were after fairly well. Though they have pivoted as an organization slightly since then, their fundamental goal remains the same. Knowing the folks at Clean Prosperity and what they were about helped me to produce work that they were happy with because they felt it did a good job of reflecting the organization.
This has been a lesson for future projects. Though, obviously, I cannot spend 8 months working for every client I have, I can take extra time and care to immerse myself in their brand and company/organization to find out what they're really about and what they really need in terms of an online identity.
Experience
This one is pretty obvious, but its valuable for folks who are just starting out to remember: your first few projects might not be things you are proud of/excited about. Inevitably, as you take on more projects and work with more people, you learn things about freelancing, design, and development which inform your future work.